Erasmus+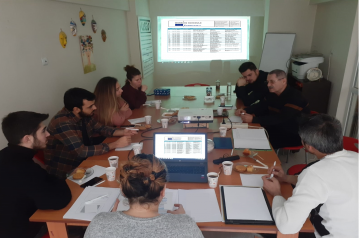 Erasmus+ Program
The Erasmus+ Program is the new program to be implemented by the European Union in the field of education and youth, replacing the Lifelong Learning and Youth in Action Programs. It is mainly based on project activities but also includes individual activities.
The Objectives of the Erasmus+ Program
The Erasmus+ Program aims to provide people with new skills, strengthen their personal development and increase their employment opportunities, regardless of their age and educational background.The Erasmus+ Program covers the fields of education, training, youth and sports.
Erasmus+ Program Areas
The activities supported under the Erasmus+ Program will mainly focus on 3 Key Actions (AE, Key Action, KA) and
It is organized under 2 Specific Actions:
Key Action 1: Learning Mobility of Individuals
Key Action 2: Cooperation for Innovation and Exchange of Good Practices
Key Action 3: Support to Policy Reform
Specific Action1: Support for Sport
Special Action2: Jean Monnet Program
Innovations coming with the Erasmus+ Program
Comenius, Erasmus, Leonardo da Vinci, Grundtvig, Youth in Action and 5 international cooperation programs (Erasmus Mundus, Tempus, Alfa, Edulink and Cooperation with Industrialized Countries Program).
Erasmus+ Program. With a single program, simpler application rules and procedures are introduced, ending fragmentation and duplication,
A grant guarantee program is being implemented to support postgraduate students to continue their studies abroad and acquire the skills they need to work in a knowledge-intensive job,
Bilateral Cooperation with Industrialized Countries in the Field of Higher Education (Bilateral Cooperation), which was implemented in the previous period, remains among the central projects of the Erasmus+ Programme, including the youth field. However, the scope of the countries that can be cooperated with is expanding, (For detailed information on the countries that can be cooperated with, please refer to the Erasmus+ Program Guide)
Large-scale partnerships between higher education institutions and businesses to increase creativity, innovation and entrepreneurship by introducing new teaching methods (Knowledge Partnerships) and partnerships between education and training institutions to increase employability through innovative vocational education and training methods for sectors (Sectoral Skills Partnerships),
Mobility and partnership opportunities are being significantly strengthened in the new period and in particular grants for higher education/vocational training students, teachers, trainers and youth workers opportunities are being increased.