Youth Exchange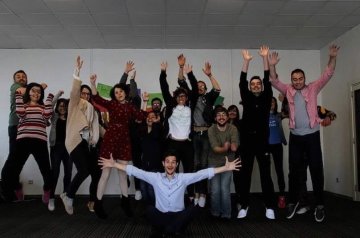 Youth Exchanges organized under the Erasmus+ Program are a type of international meeting that allows young people from different countries and cultures to exchange ideas and opinions on a predetermined topic.
As SU ASEA, our priorities are those who actively participate in the activities of our foundation, those who have participated or will participate in domestic or international camps, economically disadvantaged youth, members or active volunteers of other NGOs.
CONDITIONS OF PARTICIPATION
If you are a youth worker, project manager, camp or group leader, active volunteer in NGOs, after reading and reviewing the announcement on each project's page, if you are interested in the project topic and think that you are suitable for the conditions, and if you are sure that your time is available on the project dates, you can fill out the application document that you will reach by the deadline.
The participants who will be selected from among the applicants are those who best meet the requirements and who will be able to prove and document that they meet these requirements when necessary. Therefore, when filling out the application document, write in detail the reasons for your desire to participate in the project (motivation), your interest in the project topic, and the contributions you can make to the project.
Our foundation has the right to make the final decision when choosing between applicants with the same qualifications.
BASIC INFORMATION
In a youth exchange there are young people from at least 3 different countries apart from the host organization.
The number of participants is 2-5 from each country depending on the topic and budget.
Usually a group leader is asked to take charge in each group.
Group leaders can be called for a preparatory meeting before the meeting if needed.
The age limit is 16-30 depending on the topic and circumstances. However, there is no upper age limit for group leaders.
Participants' travel expenses are reimbursed within the budget approved by the national agency, in proportion to the length of the distance traveled.
All accommodation and food expenses of the participants are covered from the project budget.
The duration of youth exchanges is usually 4-8 days, including travel days.
Participants in youth exchanges do not have to be members of the sending organization / association. However, they should be interested / knowledgeable about the subject of the exchange. Participants are accepted or rejected based on the motivation they write in their application document.
In youth workers exchanges, the participants should be people with experience working in the youth field. In such exchanges, priority is given to NGO staff, members or managers.
Each sending organization has the right to determine the people they will send to represent them. There is no condition that every applicant will go.